June brings us summer sun, warm weather and gardens overflowing with abundance! This month's Ink Drop celebrates one of the iconic summer Saturday adventures: the Farmer's Market. Bring that healthy goodness to your writing with some fabulous ink flavors sure to delight any palate.
Sign up for Ink Drop to receive an ink sample of each of these delicious colors!
1.
De Atramentis Cucumber
2.
Diamine Bilberry
3. N
oodler's Saguaro Wine
4.
Pilot Iroshizuku Yama-guri
5.
Private Reserve Avocado
Ink Drop Limerick written by Chris Gladis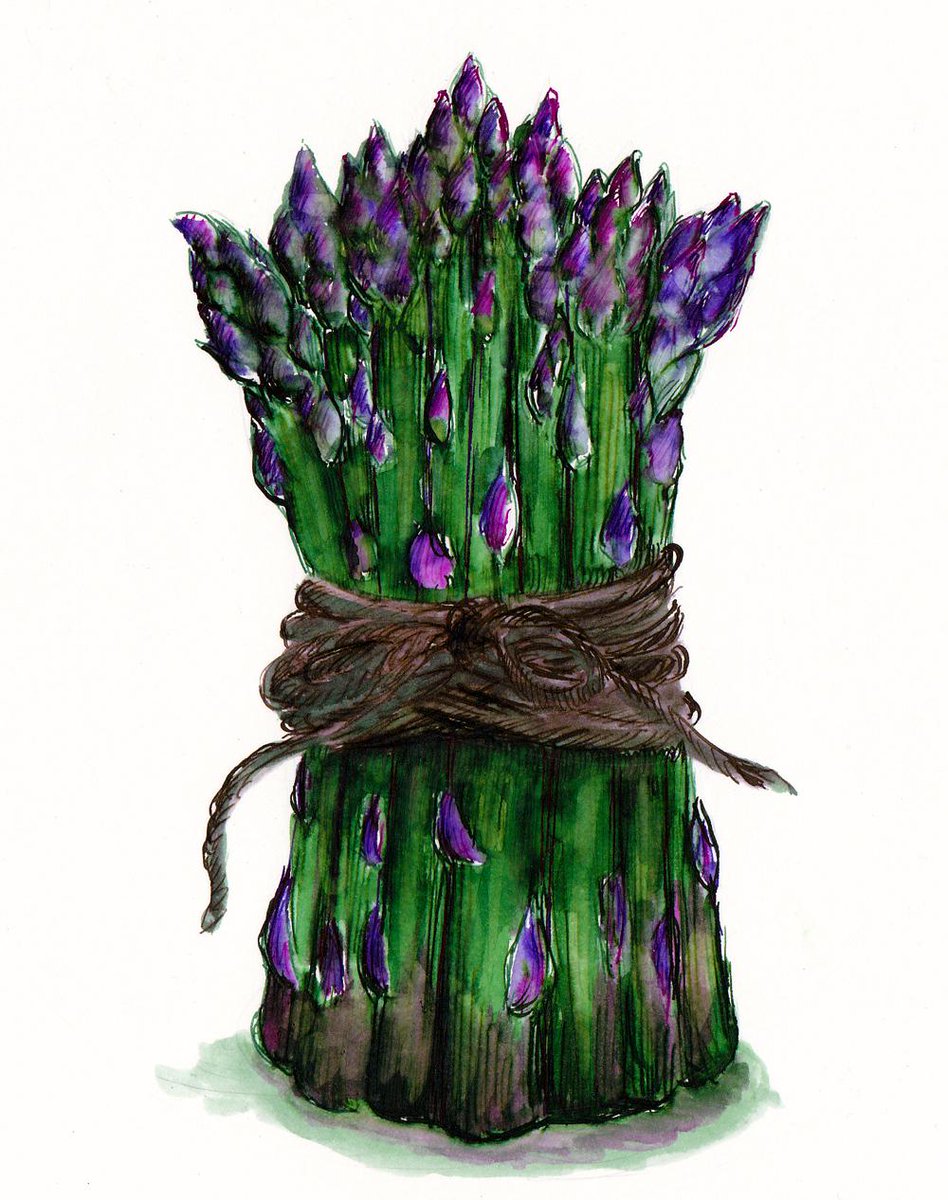 "Asparagus" by @PiraU on Twitter
Remember: members get 10% off the bottles of all these colors, plus other deals, on the
Ink Drop Member Page
. If you're logged in as a current member, you can place these items in your cart and see the discounted prices as your proceed through checkout.
If you have any questions about Ink Drop, please post in the comments below or email us at info@gouletpens.com and we'd be happy to help!
Write On,
The Goulet Pen Company Team