Strap on your boots! This month's Ink Drop is for the trailblazers among us. These earthy tones are sure to help you explore your world and your writing. Let your writing go down new and exciting paths with August's Ink Drop!
"Apparently they are doing something called 'hiking', not migrating". Art done by Pira Urosevic
The colors this month are: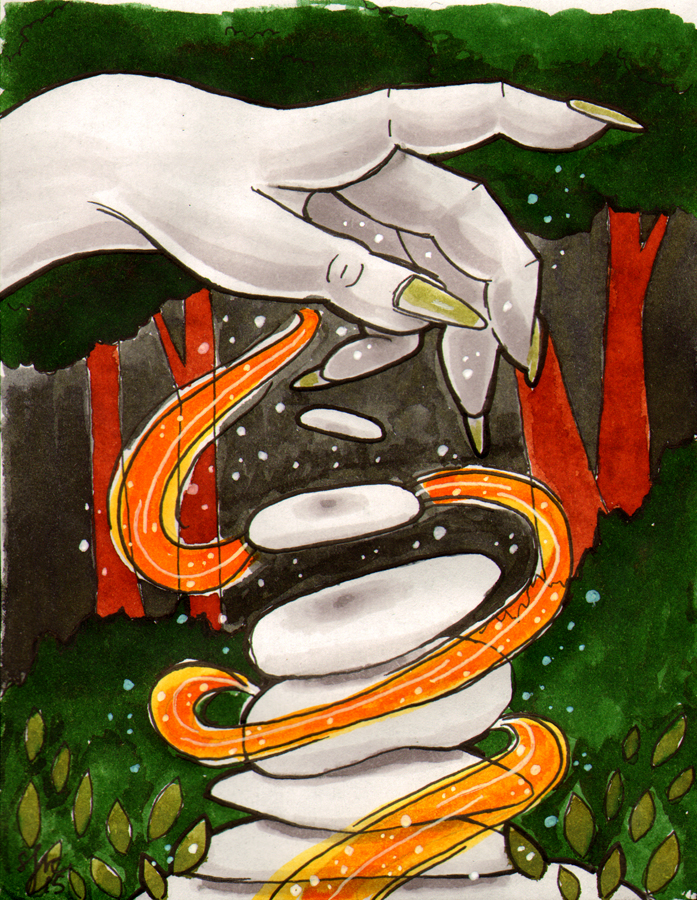 S.Jane Mills did a fantastic review and created this art using this month's Ink Drop selections!
Remember: members get 10% off the bottles of all of these colors, plus other deals, on the Ink Drop Members Page. If you're logged in as a current member, you can place these items in your cart and see the discounted prices as you proceed through checkout.
To receive this month's awesome Ink Drop, go to Gouletpens.com. What do you think about this month's colors?
Write on,
The Goulet Pen Company Team