It seems these days that there's a GIF for every situation and with the advent of built-in keyboards full of moving animations, we can insert them into conversations effortlessly. The Goulet Pens team members are no strangers  to this practice either. So, we decided to have a little fun this week and round up our top 10 favorite GIFs that fountain pen people can relate to.
1) The first time you write your name with a new fountain pen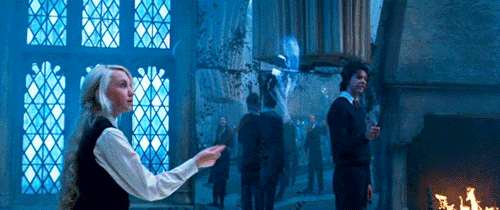 2) When your new pen and ink match perfectly
3) When you place your order and you're waiting for the shipping notification
4) When someone grabs your favorite pen and starts using it without asking
5) When the mail carrier is late for the usual drop off time
6) When your friends in Goulet Nation validate your recent purchase
7) When you need to buy a new pen for an event coming up even though you already have a pen case full of perfectly suitable pens
8) When you give someone their first fountain pen
9) When you're getting ready to open your latest Goulet order
10) The feeling you have every time you use your pens
Be sure to share your favorite fountain pen feeling with a GIF in the comments below! We'd love to hear them.
Write On,
The Goulet Pen Company Team